The Anorak


Developed as Adam Kelly Morton's M.FA Acting performance assignment,
The Anorak
is a 90 minute monologue about the life and death of Marc Lépine (perpetrator of the
Montreal Massacre
at l'Université de Montréal) that debuted in 2000 at York University.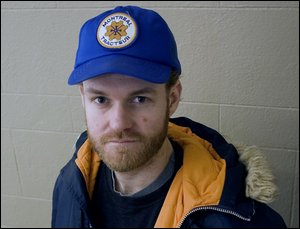 Adam Kelly Morton as Marc Lépine

The Montreal premiere took place in September 2004 at Zeke's Gallery. In March 2005 the show was performed at the Queen's University Engineering Department in Kingston. Additional Montreal productions have taken place at McGill University, Ryerson and Concordia.

Reviews of The Anorak:

montreal.com
Montreal Mirror
Hour Magazine
La Presse

French language TV interview:

Anorak sur TVA

In 2007 the play won the Montreal English Critic's Circle Award (MECCA) for Best Script, also garnering Best Actor and Best Overall Production nominations. The play was listed in 2006 for Best of the Year in the Montreal Mirror, as well as in La Presse. In 2004, The Anorak was named in the Montreal Gazette's Best Plays of the year. The French version L'Anorak, translated by Genevieve Charbonneau, premiered in Quebec City in Fall 2008.

After seeing the play at McGill University in 2006, Executive Producers Karine Vanasse (Pan-Am, Ma Fille-Mon Ange) and Max Rémillard (Remstar) hired Adam as Script Consultant for the feature film Polytechnique. Working closely with director Denis Villeneuve, Adam helped integrate the character of The Killer (Marc Lépine) into the film.

Adam's final performance of The Anorak took place, in French, on the 20th anniversary of the massacre at l'Université de Montréal, December 6, 2009.

In 2013, The Anorak was taken on by Chewed Up Theatre in London, UK, for performance at the Lion and Unicorn Theatre, with Felix Brunger in the lead role and Matthew Gould directing.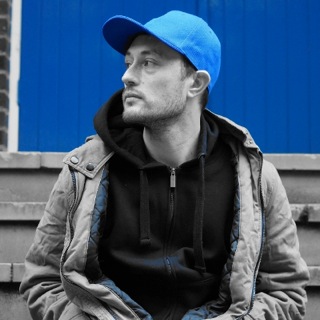 Felix Brunger in the lead role

The London team enabled The Anorak to make its Off West End debut at the Hope Theatre in July, 2014.

London reviews:
http://everything-theatre.co.uk/2014/07/the-anorak-hope-theatre-review.html
http://www.thestage.co.uk/reviews/review.php/40020/the-anorak-img
http://www.thegayuk.com/magazine/4574334751/THEATRE-REVIEW-The-Anorak-The-Hope-Theatre-Islington/8469011
http://onestoparts.com/review-the-anorak-the-lion-and-unicorn
http://www.camdenreview.com/node/875526
http://www.thepublicreviews.com/anorak-hope-theatre-london/


The 2014 Montreal performances, with Adam Kelly Morton reprising the lead role, will mark the 25th anniversary of the massacre.